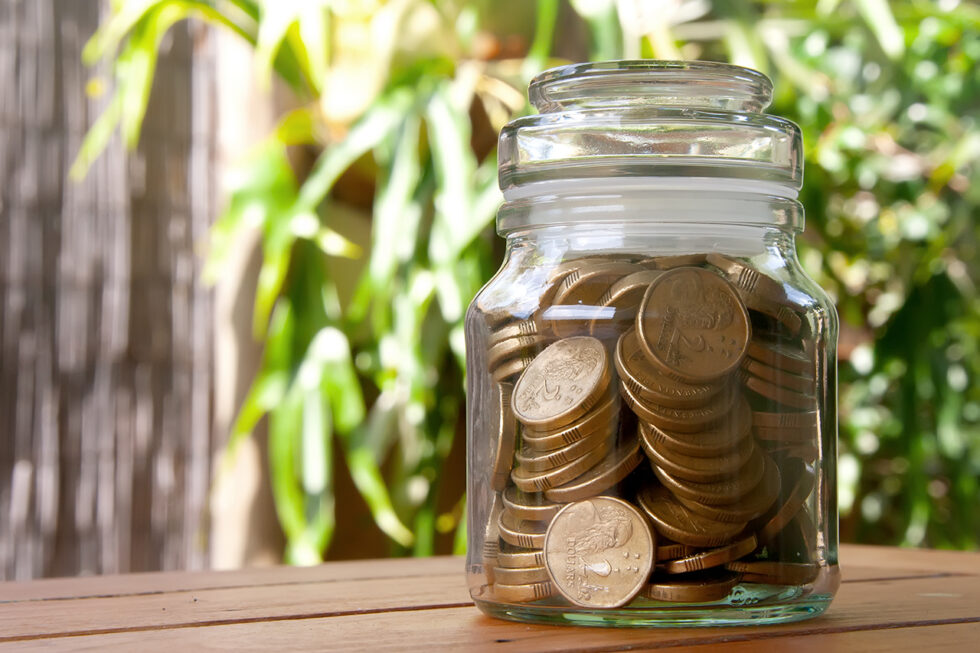 4 Ways to Overhaul Your Money Mindset
How to Overhaul and Transform Your Money Mindset
It comes as no surprise that money is the number one cause of stress for many, in both personal and business life. That lurking fear of not having enough income to cover the monthly expenses is real, especially when you add in the responsibility of supporting your family AND your team members' families (if you have a team). Staying on top of your financials can be incredibly exhausting and stressful, but you're not alone.
As a result of the current COVID-19 pandemic and economic crisis, money woes have been further amplified, with thousands of businesses forced to shut their doors. Other business owners have had to deal with severely restricted operations, quickly pivoting their business models in order to survive. But it's not all doom and gloom, the great news is that there's still a large number of the consumer market who're unaffected by the downturn and are still willing and able to pay for your products and services.
Shifting to a positive mindset: How to get from Money Woes to Sweet Spot
Sweet what? Your financial sweet spot is that monetary figure where you can live comfortably, pay your bills, and still invest back into your company. This figure will depend on many factors, including the cost of living where you're located and your spending habits, but it will be the grounds for your overall income goal.
To identify your financial sweet spot, make a start by getting clear on your big picture. Build a view of what you need to earn in a year to build a long-term, sustainable business that still allows you to live the lifestyle you desire.
P.s. That's NET income, what's in your pocket.
Why do my take-home financials matter?
By focusing on the in-pocket, NET annual earnings you need to make, you can start forming a big picture goal that you can work backwards from. You can use it to determine the size, scale and volume of the business you need to build to support the lifestyle you want. And more importantly, this helps you to ensure that you've built enough profit margin into your pricing to cover all the costs and still be able to reinvest into your business. That's how you find your financial sweet spot.
4 ways to rev up your revenue and achieve your financial goals, aka the sweet spot
You now have an idea of exactly what you need to earn to live the lifestyle you desire and create a successful business. Start focusing on implementing new strategies to increase your revenue to support your desired income goals.
Tip 1: Find ways to increase your customers' average spend
Start by examining each of your products and/or services and research how much your market is willing to pay for them. Is there a way to bundle multiple products together for an even higher price?
If so, this will increase your revenue and the average spend per customer. Survey your audience directly. Ask them what they desire and what they're willing to pay for it. Then test your insights by creating a beta offer on a new product or service bundle to see if it's well-received and worth implementing for the long term.
Tip 2: Review your product mix and pricing points
Another way to bring in more income is to ensure you have your product or service offerings at a range of price points. Have something low cost for consumers in the awareness phase, who are still getting to know your products and services, this will make your offering more enticing and financially viable for them.
For the rest of your product and service mix, consider an incremental price increase that allows for a progression in investment as they get to know, like and trust you. Now that they've seen the benefits of your products or services, they're more likely and willing to continue investing.
Tip 3: Consider opportunities where you can upsell
You know, like going through the McDonalds drive-through, where you'll undoubtedly get asked the usual upsell questions such as "would you like fries with that?". Because, hey, who doesn't want fries, right? Or when shopping at your favourite online store like Adore Beauty, my favourite, you'll get offered a conditioner to go with the shampoo that's in your shopping cart. These are all examples of upsell opportunities that you can apply to your business.
The next step up from this would be offering complementary products that are at a high price point, such as a hairdryer or hair straightener. Complementary product suggestions can include a similar cost bundling offer and/or a higher price point offer.
Tip 4: Introduce new products and create a membership or subscription offer
Another way to achieve your financial sweet spot is to create a membership or subscription offer. Membership and subscriptions generally involve automatic payment processing on a regular basis, usually on a weekly or monthly basis. Examples include cafes offering a 500-gram bag of your favourite coffee beans, or a weekly veggie pack full of seasonal goodness delivered directly to your door each week.
If you haven't considered membership or subscriptions before, it's definitely a growing market. To get your creative juices running, here's a link to Marie Claire's recommendations for #COVID subscriptions.
Now that you have some ideas to increase your revenue, it's time to start testing
I've given you four tips but there are still so many possible avenues to explore when trying to increase your revenue. To find what works best for your business, I recommend brainstorming, capturing them all, distilling down to your top two and putting them to the test.
Bundling and upselling are great tactics that you can use to help you reach your sweet spot faster. But there's a caveat, they will work ONLY if you've already ensured that your goods and/or services have been priced with enough margin to cover costs and earn a profit.
Have you tried implementing any of these revenue-increasing tips? Do you have any tips and insights of your own that you'd like to share?